What is a Crown?
Dental crowns are artificial teeth. These hollow porcelain caps are fastened to the tooth after the decayed or damaged portions have been removed to restore their natural function. 
At Peterborough Dental Clinic, crowns are used by our dentists to repair serious damage to teeth and prevent further degeneration.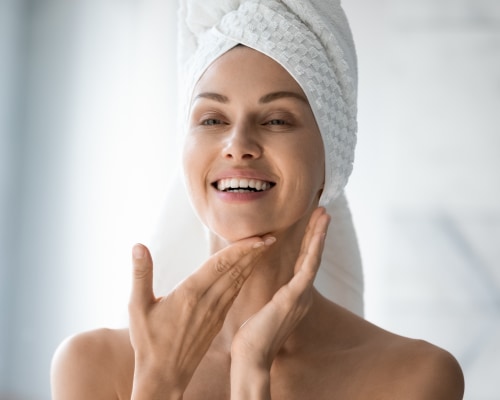 How Dental Crowns Work
When we see so much decay that large parts of a tooth need to be removed, your dentist may restore the tooth by applying a dental crown. The dentist may also use a dental crown to repair a tooth following another dental procedure, such as a root canal.
In other cases, dental crowns are used for cosmetic reasons, such as to lighten the colour of a stained tooth. They can also be used to cover dental implants or be attached to bridges.
Crowns are constructed from a number of materials, including metal and porcelain, and made to last - they must be durable enough for daily use and can last for 10 years or more if maintained properly. Plus, they look and function just like your natural teeth. 
The Crown Procedure
Two dental appointments are needed to place a dental crown. During the first appointment, your tooth will be filed down and prepared. The dentist will take x-rays and impressions of your tooth, and the gums and teeth around it. Based on this impression, your custom crown will be created. 
While your crown is being constructed, you may be given a temporary crown to protect your tooth until the permanent one can be fitted. 
Once your permanent crown is ready, your crown will be placed and sculpted for you during the second appointment and cemented to your tooth. This way, your normal jaw and bite movements will return.