What is a Gum Graft?
During a gum graft, your dentist transplants gum tissue from the roof of your mouth to your gums to protect a receding gum line and/or exposed tooth roots.
Our dentists at Peterborough Dental Clinic use gum grafts to reduce tooth sensitivity and cover exposed root surfaces.
Request Appointment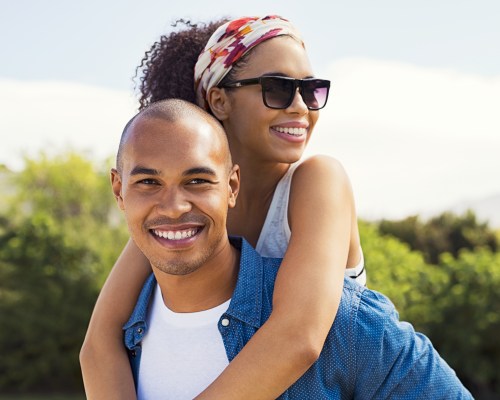 How Gum Grafting Works
A patient's own tissue (typically from the roof of their mouth) is often used for gum grafting procedures. A tiny piece of tissue is taken and placed precisely onto the area where gum recession has occurred.
Treating Gum Recession
If your gum tissue starts to shrink from its proper position, the tooth root can become exposed. This is how gum recession happens, and it can lead to severe tooth sensitivity, especially to hot or cold temperatures. 
Treating gum recession will protect your teeth and alleviate pain from sensitivity. Left untreated, exposed tooth roots are more prone to decay, and you can eventually lose teeth.
Cosmetic Gum Grafting
Sometimes, there are cosmetic reasons for choosing to have a gum graft. Because the gum tissue that supports and protects your teeth plays a role in how your smile will look, a gum graft can improve the appearance of your grin. 
The procedure can effectively be used to eliminate excess gum tissue or to reshape an uneven gum line and assist in improving the perceived size of teeth and gums.